Welcome Beautiful,

I am so happy you are here. I have an amazing course to offer you that was created from my Heart and Womb and is filled with practical tools to nourish your femininity.
Are you ready to say yes to yourself? Nourishing the Feminine is a self-paced online course that will guide you to reclaim your true feminine essence.

Designed for women who are longing to explore and embody their femininity and discover the radiant joy that awaits within, this course will empower you with practices, rituals and tools to nourish you and set you on a path of self-love, sensuality and freedom.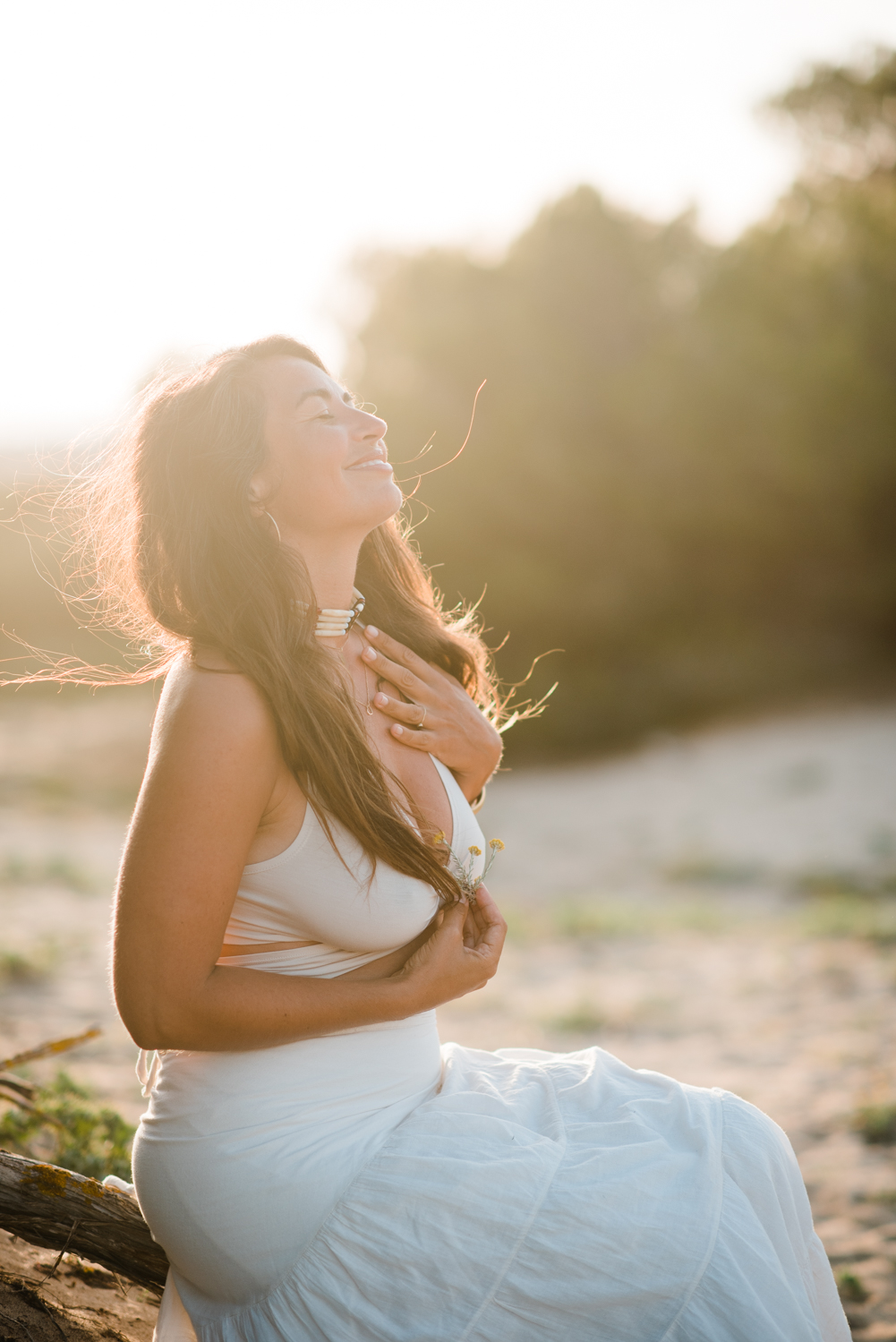 I will be your guide during this course.
Nourishing the Feminine was created from my heart. The practices and rituals within this course completely changed my life, and now I wish for every woman to discover her true divine essence.
I am a passionate feminine embodiment guide, yoga teacher, a loving mother of the cutest girl in the world and a dedicated partner. My spiritual awakening started at the young age of 19 years old when I discovered yoga. After several years of teaching in The Netherlands, I followed my heart and moved to Ibiza to create and facilitate my own retreats, The Mountain – Ibiza.
Over the last decade I have hosted Yoga and Women Retreats here in my beloved Ibiza and in Bali, as well as facilitating women's circles and courses in person and online. Over the years, I have inspired and guided hundreds of women to remember their joyful, peaceful and delicious nature. I feel this is my true purpose on Earth.
My mission is to awaken the feminine essence and power in as many women as possible. I am so excited to welcome you to this space and these life-changing practices for nourishment.